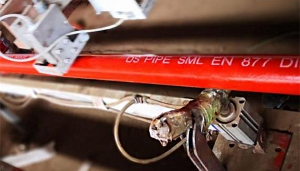 CAST IRON PIPES GIVE A LONG LIFE DRAINAGE SYSTEM
Drainage system plays a role of dustman and remover in urban development to collect rainwater, sanitary sewage and industrial waste water,etc.Cherishing water and taking protection of environment and water resource is our obligation.
SML CAST IRON - A PROVEN AND GREEN MATE­RIAL
The garden style factory are equipped with electric furnaces which replace the cupolas to melt iron and dust removal and catalytic combustion equipment to reduce the pollution caused by dust and paint. The application of environment protected paint of the coatings decrease the harmful heavy metals at the minimum quantity.
EXCEPTIONAL ADVANTAGES OF LOCAL IRON ORE AND STRICT CONTROL IN RAW MATERIAL SELECTION
Handan is well-know for its long time metal and steel casting history where the largest foundry enterprise in the world locating who had firstly worked with European and American factories since 1970s. The iron ore reserves 550 million tons with the high grade of iron ore 42% plus and low composition of sulfur, phosphorus and other harmful components accompanied with cobalt, chromium and other elements.Our iron ore materials of grade GG20 above used to cast both pipes and fittings are selected specially by strict inspection with the latest equipment to guarantee the tensile strength and other properties.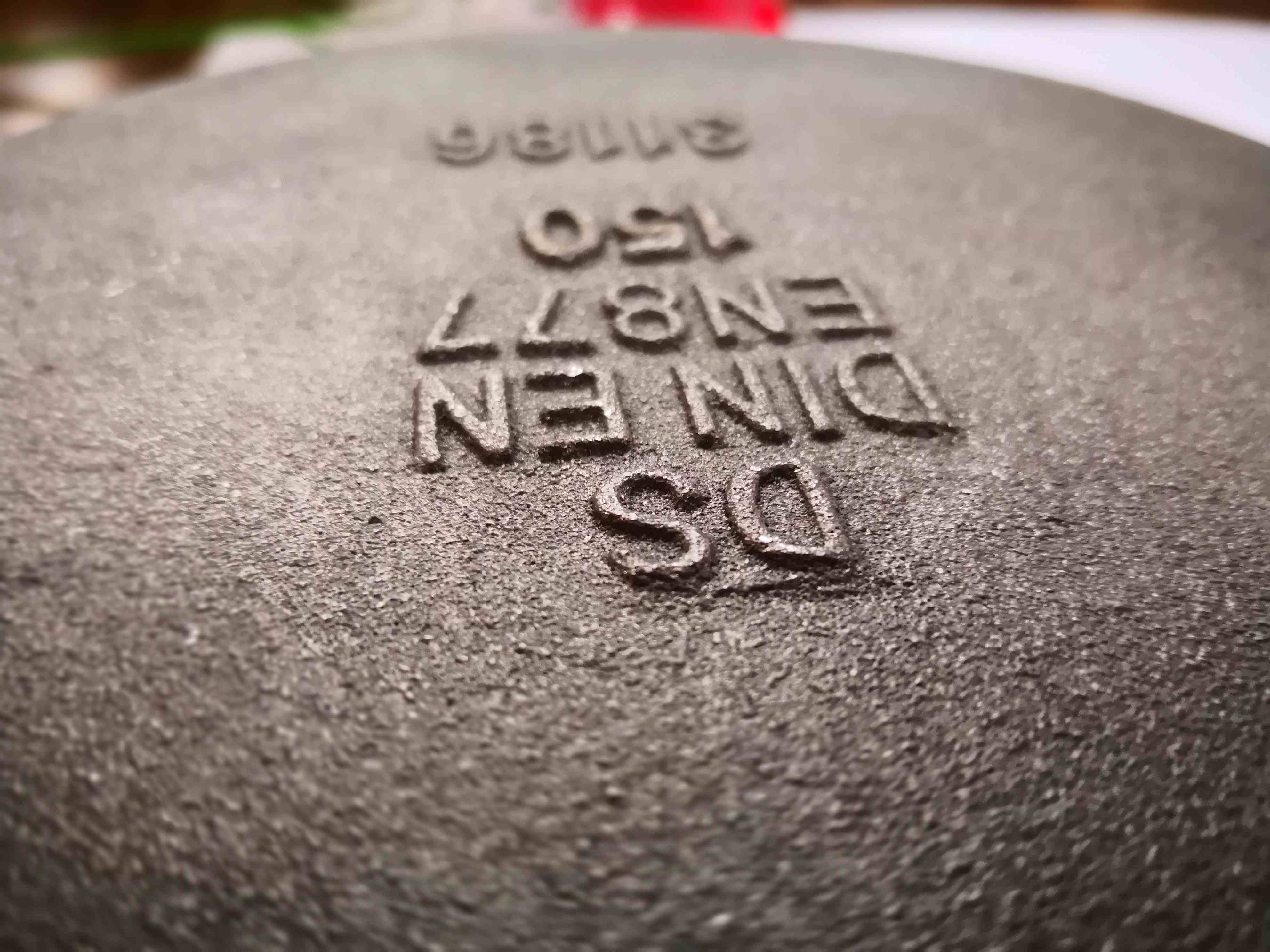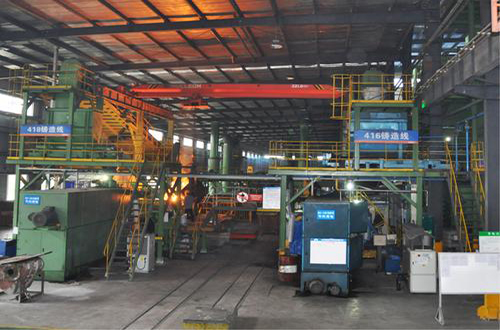 HOT MOULD CENTRIFUGAL CASTING FROM CHINA FOR DRAINAGE PIPES SYSTEM
The traditional manufacture of cast iron pipes by Dinsen foundry was water-cooling mould, which costs more labor and careful operation to ensure the quality control, but the facility investment is small relatively which is suited for beginning of foundry. With the development and environmental requirement in China, Dinsen begin to bring into the hot mould centrifugal casting technology to produce the pipes in 2019.  The smooth surface helps improve the application of high-quality lining.
Cast iron fittings are cast in Disa-matic sand casting line and green sand casting, so that small volume and special design order could be prepared by DINSEN.
HIGH-QUALITY EPOXY PAINTING FOR CAST IRON SOIL PIPES
The coating plays much more important role for cast iron pipe's function. As the casting product quality become same or relevant, the coating technology is the way to recognized the difference of quality from different brands.
After researching and testing through many years, Dinsen brought one temperature cycling testing equipment in 2017 to check the coating quality continuously, found and developed a high-quality epoxy paints suited for Chinese cast iron pipe, and completely conform and over to EN 877.
TML, BML and MLK pipes for aggressive waste water, the epoxy of heavy duty lining was completely developed. The inside coating is applied in double layer thickness of at least 240 µm.
MLK , BML fittings bear a hard, chemically resistant and pore-free coating of powder epoxy inside and outside.
ZINC COATINGS FOR CAST IRON PIPES
TML and MLK pipes as well as the MLB drainage pipe system has a multi-layer outside coating, with a zinc layer below the epoxy coat which provide one necessary corrosion protection for the respective application like seashore, hospital, and tunnel.
Are you ready to find out how we can help you succeed?
Get In Touch
We would love to hear from you!
T+86-310-3013689
E info@dinsenmetal.com