New Year's Day (January 1) is coming .Happy New Year!
The new year is the beginning of a new year. In 2020, which is about to pass, we have experienced the sudden COVID-19. People's work and life have been affected to varying degrees, and we are all strong. Although the current situation of the epidemic is still severe, we must believe that with our joint efforts, the epidemic can be overcome.
In order to celebrate New Year's day, our company will have a three-day holiday from January 1. We will go to work on January 4.
At the same time, after New Year's Day is the traditional Chinese New Year-Spring Festival. Moreover, during the Chinese New Year holiday, the factory will be closed from the end of January to the end of February,hope that new and old customers if they have an order plan, please make arrangements as soon as possible to avoid unnecessary losses due to the suspension of production of the factory during the Spring Festival holiday.
Let's say goodbye to 2020 and welcome a wonderful 2021!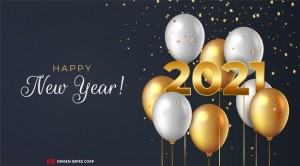 ---
Post time: Dec-29-2020