What to look for when buying the best Dutch oven
When shopping for a Dutch oven, you'll first want to consider the best size for your needs. The most popular interior sizes are between 5 and 7 quarts, but you can find products as small as 3 quarts or as large as 13. If you tend to make large holiday meals with lots of grub for your extended family, a bigger Dutch oven might serve you well. Just keep in mind that larger pots will be quite heavy (especially when full of food).
Speaking of weight, Dutch ovens are supposed to have thick walls, so don't shy away from products that seem a bit heavy duty. You may also see round versus oval Dutch ovens, and the best option here depends on how you plan to use it. If you do a lot of stovetop oven cooking or frying, sauteing and browning, stick with a round model, as it will fit on the burner better. Some round models are what are called "double Dutch ovens," where the lid is deep enough to use as a skillet!
Finally, it's generally better to choose a Dutch oven that's short and stout, rather than one that's skinny and taller (though a double Dutch oven will typically be a little taller than a regular Dutch oven). Why? A wide diameter gives you more interior surface area to brown food, and it can also save you time by cooking or frying ingredients faster.
We read dozens of reviews for each product, compared pricing and product specs and, of course, drew from our own test kitchen experiences baking. No matter your needs, you're sure to find the best Dutch oven on this website, which we'll update regularly.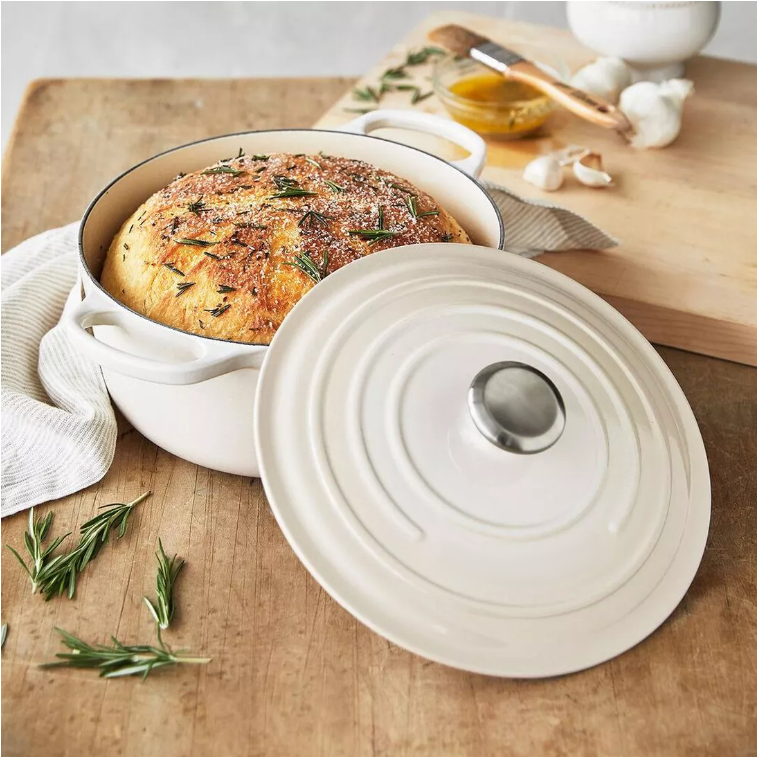 ---
Post time: Jul-13-2020